Time to get ready for the 2nd Beachbody Health Bet starting January 9th! You will get money for completing the challenge and of course feel great in the new year! Join a Team Tenacity challenge group to get 2017 started off right! Get all the details in this newsletter and a list of all the challenge packs that are discounted in December :)
GET READY FOR THE 2ND BEACHBODY HEALTH BET COMPETITION–KICKING OFF ON JANUARY 9TH, 2017!

Looking to start the New Year right and get the results you're after? We're giving YOU the opportunity to hit the ground running in 2017 with the 2nd Beachbody Health Bet, kicking off January 9th, 2017! Stats show that over 75% of participants reported meeting their health and fitness goals during the Beachbody Health Bet in September. Don't miss out on those incredible results! PLUS, Beachbody is seeding the pot with $1 Million and as a BONUS, for every Challenge Pack sold from October 31st - December 31st, 2016, Beachbody will add $5 to the prize pool, with a guaranteed total of at least $2 Million, up to $3 Million!

NEW WORKOUTS AVAILABLE ON BEACHBODY ON DEMAND!
Looking for ways to get back into fitness? Go over to Beachbody On Demand for a variety of workouts available, including NEW BOD exclusives from some of our most popular programs.
Are you a devoted 21 Day Fixer? Here's a great reason for you to re-engage. We've got 2 NEW 'Remix the Fix' workouts launching December 1st, on Beachbody On Demand! So, if you have previously purchased 21 Day Fix and you're a Beachbody On Demand member, you'll have access to these two awesome new BOD exclusive 'Remix the Fix' workouts–'Dirty Dozen' and 'Cardio Fix Remix'.
The same theory applies to all your CORE DE FORCE customers—we've got 'MORE DE CORE', two exciting NEW CORE DE FORCE workouts also launching TODAY on Beachbody On Demand! Customers who have purchased CORE DE FORCE and are members of Beachbody On Demand get exclusive access to two high-intensity 'MORE DE CORE' workouts– 'MMA Speed 2.0' and 'MMA Shred 2.0'.
Log in to Beachbody On Demand and go to Purchased Programs to view the workouts. Not a BOD member? Sign up for a free trial to view all the great content Beachbody On Demand has to offer, including these awesome new workouts. Enjoy!
---
WE'VE GOT EXCITING NEW CONTENT TO INTRODUCE YOU TO THE BEACHBODY ON DEMAND FAMILY
This month, the Yoga Experts of the highly popular 3 Week Yoga Retreat will bring you 8 new yoga classes exclusively on Beachbody On Demand.
Short on time? Mix up your routine with 20 NEW 20-minute workouts from THE 20s. With a variety of workouts ranging from barre and cardio work to strength training, each workout is unique AND incredibly effective. Check out the new workouts NOW AVAILABLE in the Member Library on Beachbody On Demand.
Love the holidays but not the extra calories that go along with them? Tune in to our FIXATE Holiday Special on Dec 9th to learn how to make your favorite FIX-approved holiday dishes. You'll have access to a menu of 14 holiday recipes we're sure you'll love–so make sure to check it out and try them ALL!
Log in to Beachbody On Demand to visit the NEW Beachbody Yoga Studio page, AND check out THE 20s and the 20 new workouts available. Don't forget to watch an episode of FIXATE and get a jump on your healthy holiday recipes. Not a BOD member? Sign up for a free trial to view all the great content Beachbody On Demand has to offer, including these awesome new workouts.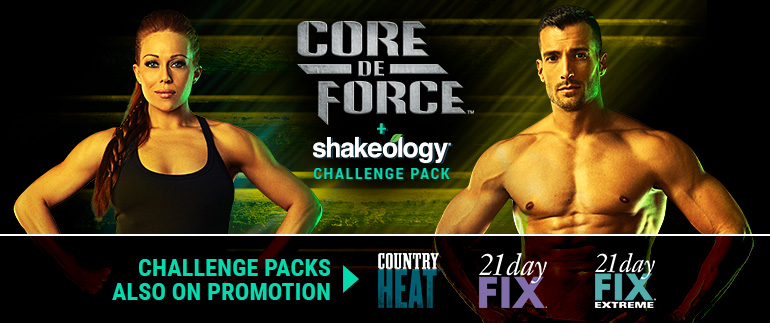 Challenge Packs provide the ultimate solution for getting clients started right: Fitness + Nutrition + Coach support. And for the second month, our new CORE DE FORCE

™

and Shakeology

®

Challenge Pack and our Digital CORE DE FORCE and Shakeology Challenge Pack are on promotion at $140 USD each (reg $160). And check out our NEW CORE DE FORCE Kickstart and Shakeology Challenge Pack, available on December 12th. We're also promoting Autumn Calabrese's Country Heat and Shakeology Challenge Pack at $140—and our 21 Day Fix

®

and 21 Day Fix Extreme

®

and Shakeology Challenge Packs which include a FREE insulated tote bag for the second month in a row!
Autumn Calabrese's Gift Guide for the Fitness Lovers On Your List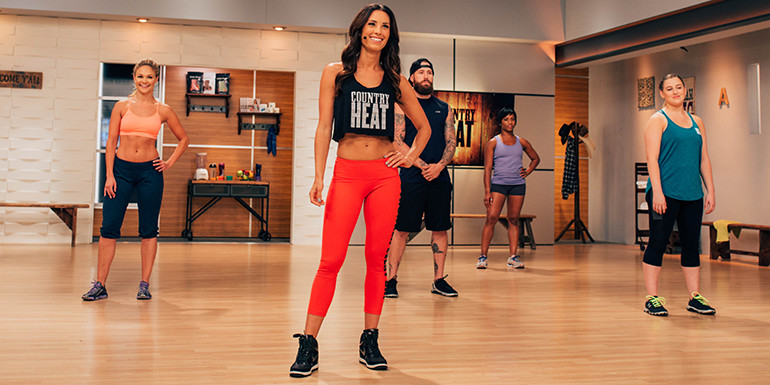 This holiday season, I want to help you get in shape with
Country Heat
and
my new cooking show with my brother Bobby:
FIXATE
,
a Fix-approved cooking show available on Beachbody On Demand.
But I know you've also got holiday shopping to do for all your loved ones, so here's my gift guide for your fitness-minded friends and family.