Happy Fall! I don't know about you, but it has been usually warm this fall around where I live. In fact I took my kids trick-or-treating last night without a jacket! I can't believe Thanksgiving is already around the corner!
Like usual, Beachbody has a lot going on this November in order to keep you and me excited to get up and workout everyday. I'm particularly looking forward to an awesome new program, Core de Force, that just came out; new yoga workouts, Body Beast, and Insanity Max:30 being added to the member library on Beachbody on Demand; and there is going to be the big bi-annual SALE the week of November 21st!
CHALLENGE GROUPS
Core de Force is now available and Team Tenacity is putting together a challenge group for our customers starting December 5th with daily support, weekly giveaways, and nutritional coaching featuring this new program or any other program you want to use that doesn't use equipment.
Core de Force is 30 day program that is geared to providing you a total body transformation. It combines HIIT cardio workouts with body weight strength training workouts that all use MMA style training moves that are unique and highly effective. There have been some amazing transformations in the test groups and we are super excited to put this program to the test!
PRODUCT NEWS
CORE DE FORCE IS HERE!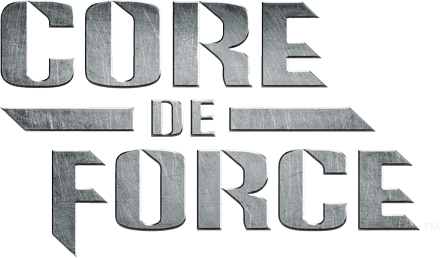 The launch of the explosive new program, CORE DE FORCE, is officially here! This total-body workout from our newest Beachbody Super Trainers, Jericho McMatthews and Joel Freeman features moves and techniques from boxing, kickboxing, and Muay Thai and is designed to blast fat and carve your waist in just 30 days—NO equipment needed. If you want to slim down, you're going to have to FIGHT FOR IT!
---
ENTER TO WIN $1,000 EVERY DAY IN THE CORE DE FORCE SOCIAL CONTEST!
To celebrate the launch of CORE DE FORCE, from November 1st - November 30th, we're giving away $1,000 to one lucky person per day when you post your CORE DE FORCE workout videos on Instagram or Twitter!
During the contest period, do the following:
Take a video of yourself doing one of the new CORE DE FORCE workouts

Upload the video to your own

Instagram

or

Twitter

account
Use the hashtags #CoreDeForce and #Contest (you must include BOTH hashtags)
Have fun doing these great workouts, and make sure to post your videos for a chance to win!
SAVE UP TO 78% DURING THE TEAM BEACHBODY HOLIDAY SALE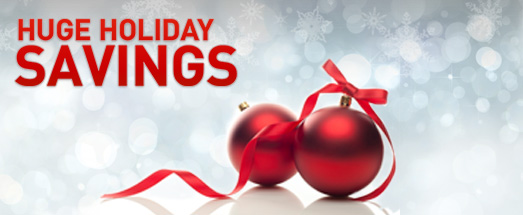 It's that time a year again! This holiday season, customers can save up to 78% in the US and 76% in Canada on popular Beachbody
®
products.
Mark your calendar and look for more details later this month from your coach!
US Sale:

November 21st-November 29th

Canada Sale:

November 22nd-November 30th
---
3-DAY REFRESH ON SALE NOV 10 - DEC 5 ONLY!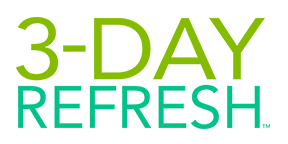 Want to prepare your body for those calorie-laden holiday meals? Great news, you can combat the upcoming holiday splurge and renew your energy for the season with 3-Day Refresh. From November 10th to December 5th, you can save up to $10 in the US and up to $12 in Canada on 3-Day Refresh kits (Challenge Packs not included).
Because pricing is available for a limited time only, make sure you purchase your 3-Day Refresh kit now! Learn more about 3-Day Refresh by joining the 3-Day Refresh fan page:
www.facebook.com/3DayRefresh
for helpful tips, articles and news on upcoming promotions.
---
november challenge pack promotions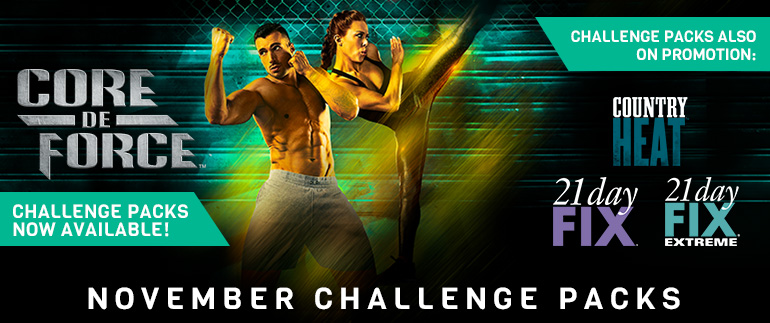 A Challenge Pack provides you with the ultimate formula for success: Fitness + Nutrition + Coach Support. And this month, our brand new CORE DE FORCE

™

and Shakeology

®

Challenge Pack and our Digital CORE DE FORCE and Shakeology Challenge Pack are leading the promotional charge. The other challenge packs that are discounted are the most popular programs, Autumn Calabrese's Country Heat

™

and Shakeology Challenge Pack—and our 21 Day Fix

®,

21 Day Fix Extreme

®

and Shakeology Challenge Packs include a FREE insulated tote bag this month, too.
As a reminder, every challenge pack comes with a free 30 day trial of Beachbody on Demand, which is awesome and includes a fun cooking show with Autumn Calabrese and her professional chef brother called FIXATE with a ton of programs that will help you make daily exercise a part of you normal routine.
BEACHBODY ON DEMAND UPDATES

BODY BEAST

®

AND INSANITY MAX:30

™

MOVING INTO THE MEMBER LIBRARY
Good news! Coming later this month, Body Beast and INSANITY MAX:30 will be transitioning from the Premium Content section into the Member Library on Beachbody On Demand–adding an additional 30 workouts to the Member Library.
Both programs will be available to all Beachbody On Demand members this month, so be sure to stay tuned to Coach Breaking News for the latest details.
Not a Beachbody on Demand member? Sign up for a 30-day trial HERE.
---
GET READY FOR TWO NEW COUNTRY HEAT WORKOUTS

Two brand-new 'Country Heat Elite' workouts launch TODAY, November 1st exclusively on Beachbody On Demand! If you purchased Country Heat and are a member of Beachbody On Demand, you'll get exclusive access to two super fun, 'Country Heat Elite' workouts–'Rope & Ride' and 'Wild Horse'.
Log in to Beachbody On Demand to view the workouts and start dancing! Not a BOD member? Sign up for a 30-day trial to view all the great content Beachody On Demand has to offer, including these awesome 'Country Heat Elite' workouts. Giddy-up!
---
MEET YOUR NEW SUPER TRAINER!

Hey Coaches, meet Megan D—your NEW Beachbody Super Trainer and winner of THE 20s! Megan, a fitness-enthusiast and gym-owner from Coral Springs, FL has had a lifelong love of fitness and can't wait to share her passion with YOU.
Click
HERE
to learn more about Megan!
Missed THE 20s? No problem. Go to Beachbody On Demand to watch previous episodes, so you can get to know your new Super Trainer, Megan D.
---
DIGITAL CORE DE FORCE AND SHAKEOLOGY CHALLENGE PACK NOW AVAILABLE
The Digital CORE DE FORCE and Shakeology Challenge Pack features 90 days of unlimited streaming access to Beachbody On Demand. That means you get instant access to great NEW content like Autumn Calabrese's cooking show 'FIXATE', and our popular 3 Week Yoga Retreat program for beginners. The Digital CORE DE FORCE and Shakeology Challenge Pack is perfect for those without a DVD player, or anyone who prefers the convenience of streaming their workouts on-the-go.
---
INTRODUCING THE NEW BEACHBODY YOGA STUDIO

Love yoga? You're in luck! We now have a complete collection of yoga classes so you can choose the PERFECT workouts to meet your goals. If you're someone who completed 3 Week Yoga Retreat and are looking for additional yoga workouts, or are someone with prior yoga experience, Beachbody Yoga Studio provides a unique collection of yoga classes featuring Beachbody Super Trainers and yoga experts.
The NEW Beachbody Yoga Studio includes:
18 yoga classes aggregated from the BOD Member Library

Yoga workouts from Beachbody Super Trainers, including Tony Horton and Autumn Calabrese, from programs like 21 Day Fix Extreme and P90X
---
ADDITIONAL YOGA WORKOUTS COMING TO BEACHBODY ON DEMAND
This month the Yoga Experts of 3 Week Yoga Retreat will bring you 8 new yoga classes exclusively on Beachbody On Demand.
Go to the brand-new Beachbody Yoga Studio page on Beachbody On Demand to access these, along with a variety of other yoga workouts from Beachbody Super Trainers. Stay tuned for additional workouts coming soon.
THE BEACHBODY HEALTH BET IS MAKING A COMEBACK JANUARY 9TH, 2017!

Ready to get a running start on the new year? Join the 2nd ever Beachbody Health Bet kicking off on Jan 9th, 2017! Beachbody is seeding the prize pool with $1 Million dollars and as a BONUS, for every Challenge Pack sold from October 31st - December 31st, 2016, Beachbody will add $5 to the prize pool, with a guaranteed prize pool total of at least $2 Million dollars - up to $3 Million!
---
Pumpkin Spice is everywhere for fall. Try Jericho and Joel's take on it with this Pumpkin Spice Shakeology recipe!
1 cup unsweetened almond milk

1 cup ice

1 scoop Vanilla Shakeology

1 Tbsp. canned pumpkin puree

½ tsp. ground cinnamon

½ tsp. pumpkin pie spice

1 scoop Digestive Health Boost (optional)

Instructions:
Place almond milk, ice, Shakeology, pumpkin puree, cinnamon, and pumpkin pie spice in blender; cover.

Blend until smooth.